the Brutal Design COLLECTION - only $3.25/ sq.ft! sold as 10 pack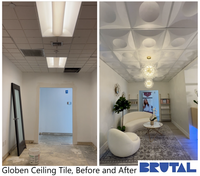 Make your drop ceiling a futuristic masterpiece!
Our tile designs were inspired by Brutalist , Modernist and a bit of Cyberpunk architecture and pair great with contemporary, modern and Mid-century modern furnishings
Our feather light tiles are designed and made by BRUTAL Design in Miami FL.
We use thermoformed PVC which exceeds ASTM E84 Class A Fire Rating for preventing the spread of smoke and fire.
For commercial and residential use.
1 Year Limited Warranty- We guarantee that your ceiling tiles will be free from manufacturing defects for a period of one year from the original date of purchase.
Family owned and operated.
Great customer service!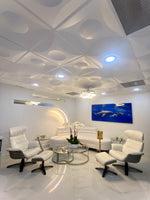 BRUTAL Design Drop Ceiling Tiles - Stylish. Affordable. Modern. Futuristic.
Brutal Design transforms the typical acoustic ceiling grid format and elevates it to a sculptural, modernist landscape effect. Going from bland to brand-new is easy with Brutal Design.
Our approach with Brutal's premiere series of tiles has been to create deceptively simple forms that combine as a captivating interaction of light and shadow. These designs are especially compatible with modern, contemporary and mid-century modern spaces. 
Brutal is modern design at a great value! Made in the USA.
Shop our Tiles
The Brutal Design Difference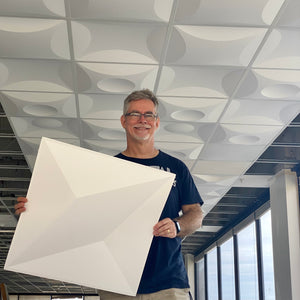 Material
While standard mineral fiber tiles get soggy and decay with mold, Brutal tiles are made from sanitary exterior-grade PVC that will never rot, decay or yellow. They won't shower you with hazardous dust during installation.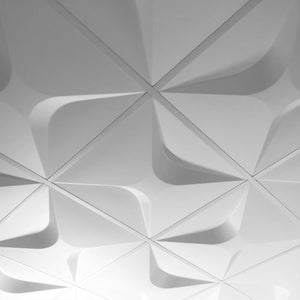 Design
Where standard mineral fiber tiles are ugly and mundane, Brutal tiles offer an array of elegant three-dimensional designs in bright white with a hyper-modern touch.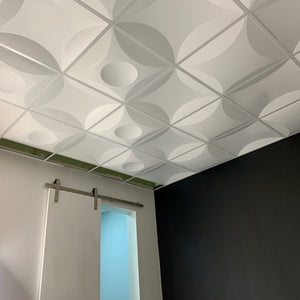 Versatility
Standard mineral fiber acoustic tiles really only have one way to install, whereas Brutal tiles can be rotated, flipped, and swapped to create anything from a uniform grid to a dynamic ceiling landscape.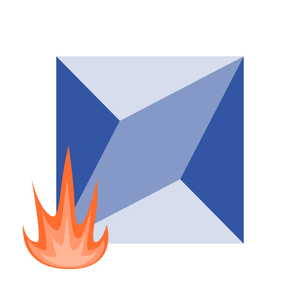 Class A Fire and Smoke Rated
Our materials exceed ASTM E-84 Class A performance for preventing the spread of Smoke and Fire. 
Made better to keep you safe.
See our ASTM E84 Class A test report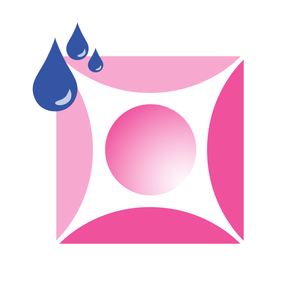 Built Brutal, Made to Last
Our tiles are thermoformed in light weight 0.019" bright white, exterior grade PVC sheet. The same durable resin formulation is also used on exterior siding and rain gutters for longevity. Our tiles will not stain or degrade from exposure to moisture!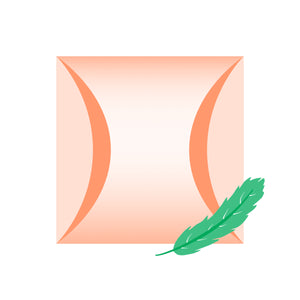 Feather Light!
Brutal tiles are verythin, lightweightand quiteflexible, and as if by magic become rigid and self supporting once placed in any standard size drop ceiling grid. They look as solid as a piece of plaster once placed.
Learn more about Installation
Follow Us on Instagram @BrutalDesignMiami
Installing Brutal Ceilings is Easy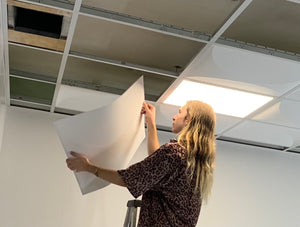 Drop In
Brutal tiles are very light and flexible. They don't crack and break and shower you with dust. They are super easy to lift up into a Standard 15/16" wide ceiling grid.
Install your Brutal tiles in the same direction for a uniform look, or rotate and flip them to create a captivating ceiling landscape.
See the incredible combinations!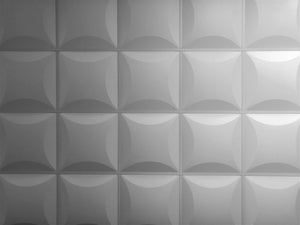 Glue Up
Not all Brutal tiles work with Glue-Up, if this is needed we recommend using our Globen, Europa and SoBe tiles which will lay flat for gluing on your ceiling or wall.
Globen, Europa and SoBe tiles can be easily glued to any flat smooth substrate.
Learn more about installation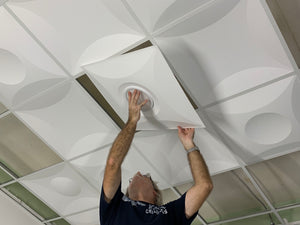 Lighting Features
The recessed round shape of our Globen tiles naturally lends itself to high-hats and other lighting features. Pre-cut holes through the tiles with a knife or scissors to match the light locations.
All lights should be hung from weight supporting features on the ceiling above the tiles.
Learn more about lighting
Location
Brutal Design Miami Showroom